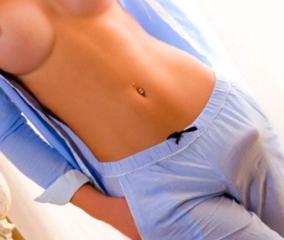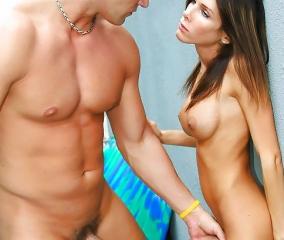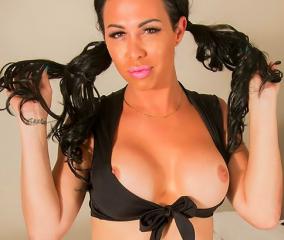 TrannyCam is an alternative adult webcam site for users with kinky desires. Have you ever seen live males and females with genitals from opposite gender? Here, you can see them all; Trans Woman, Shemales, Ladyboys, etc.
We try to give our users the latest information about the most popular sites! If you liked (or did not like) trannycam.com, please rate it.
TrannyCam is famous for alternative sexuality. No, the site by design isn't unique; but the models are. TrannyCam is a unique adult's only web cam community where users can see transgender, transfeminine, transsexual, transvestite, or cross-dressing people perform on cams. All the models are what is considered alternative taste or niche at TrannyCam are either Transsexuals, Transgender, Shemales, Ladyboys, LadyGirl, etc . When using other adult webcam sites, you only see main stream porn with girls, couples or boys. Although the girls are young and beautiful, don't let that fool you; they might be a man when opening their privates in Private chat or Gold Shows.
Here is more information on the terms:
Transgender is *not* the same as transsexual. Transgender is an umbrella term that includes transsexuals, crossdressers, and all sorts of other categories that blur traditional gender lines.
A transsexual is a person with a profound sense of mismatch between their anatomical gender and their mind.
Shemale is a term used by the porn industry to refer to transgendered individuals, and often more specifically, transsexuals. It is seen by transsexuals similar to how the N-word is seen by African-Americans, except that it is not used by transsexuals themselves to refer to each other.
"Ladyboy" is a rough translation of the Thai word "kathoey". The Thai people have a long tradition of many various forms of M2F transsexualism and crossdressing; Kathoey is sort of a catch-all category. The term is seen as insulting to some, but not universally.
"Tranny" is another word generally seen by transsexuals as an insult; however, like the N-word, transsexuals will sometimes use it amongst themselves.
LGBT, or GLBT, stands for lesbian, gay, bisexual, and transgender. The initialism has become mainstream as a self-designation; it has been adopted by the majority of sexuality and gender identity-based community centers and media in the United States, as well as some other English-speaking countries.
LGBT, is intended to emphasize a diversity of sexuality and gender identity-based cultures. It may be used to refer to anyone who is non-heterosexual or non-cisgender, instead of exclusively to people who are lesbian, gay, bisexual, or transgender. To recognize this inclusion, a popular variant adds the letter Q for those who identify as queer or are questioning their sexual identity.
• TrannyCam is filled with Transsexuals, Transgender, Shemales, Ladyboys, LadyGirl who are hot and attractive to specific taste of users.
• The entire website is laid out in a way that makes finding your specific type of tranny as easy as possible.
• Categories make it even easier for user to narrow down his search and find the girl of his dreams within moments of opening up the website.
• Public shows are free, but user will need to buy credits if he wants to enjoy Private or Gold Shows.
• All fees are explained upfront. No hidden fees
• With just a single mouse click, user can add performer to favorites.
• Transexual dating often starts with LGBT users meeting online
• Multiple on-screen options make it easy for user to perform tasks like going from one performer to the next, changing the screen size and even purchasing credits.
• It's easy for user to get to know the performers by reading their profile.
• What really makes this site amazing is that user can see pictures and reviews of private shows of the performers from within their profiles.
The first time user open up TrannyCam he will need to create a free account. Transsexual Live Cam Private Shows are pricier then main stream girls shows.
In the end, TrannyCam is a fantastic way to meet hot Transgender models in their golden years. This site focuses only Transgender webcam girls and boys. With an affordable prices for private and group shows, users will be able to get the best and most of the time unique show experiences. Being able to view each models profiles gives user the ability to figure out what turns them on and what turns them off. Overall, TrannyCam is a Transexual Porn site that has the most cams.